Advanced Module - Version 5.01 updated 20. Sep. 2023
Winback Advanced
---
Get this Module as part of following plans:
---
In which Mailbeez daringly assists you in the reactivation of previously good customers.
Getting new customers is great, and seeing all your hard work pay off when an order comes through is one of the best feelings a store owner can experience. However, with the constant drive to find new customers comes the risk that existing customers will get overlooked – customers you were once just as excited to welcome to your store.
The Mailbeez way!
In order to prevent formerly good customers from falling through the cracks of your marketing strategy, Mailbeez has developed a deceptively powerful, fully automated module called Winback Advanced, which gives you the tools to email old customers who haven't placed an order for a pre-determined time span (set in the admin area), both reminding them of your presence, and enticing them back with personalised offers.
For best operations in combination with Abandoned Cart Advanced this module checks for empty carts (configurable) to avoid contacting customers with open carts.
A personalized coupon for every customer
When you contact an inactive customer, it is wise to give them an additional incentive to return. Just imagine if you hadn't been to a store in several months, you might expect a coupon just to sweeten the return, and that funnily enough, is exactly what your customer's will expect.
With Winback Advanced, not only can you send a personalized one-off coupon to formerly long lost customers, but as part of its multi-step architecture, if the customer still isn't returning, Winback can raise the stakes over a series of emails with pre-configured time delays, all embedded with offer coupons that can be set to increase in value in line with the multi-step process; until the customer simply cannot resist the deal you are offering.
Top features of Winback Advanced
Fully automated customer contact – just set and forget
Time delay configurable multi step emailing
Entice old customers back with personalised offer coupons that can be set to increase in value in line with the multi step process.
Remind customers what they have previously bought by adding their purchased products into their email
Responsive Emails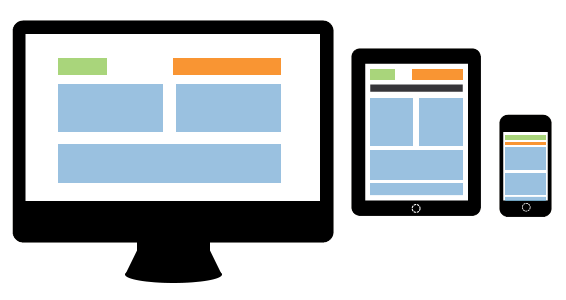 In combination with the responsive template manager you are able to select a responsive email template for this module and adopt it to your design.
You can edit the text without any knowledge of html thanks to the visual editor. What are responsive Emails?
Depending on your image settings, you might need to customize the included templates for the best results. In addition, you can also create your own templates and the module will add them to the template selector.
Take a look at some more great features below
Powerful Winback Campaigns
This module generates fully configurable individual coupons – great to create a sense of urgency and also follow-up before expiry date (see also: Coupon Expiry Reminder).
Providing standard coupon codes is a broad sword approach which can leave you open to an unwanted viral effect if your coupon gets posted around the internet. To neatly avoid this pitfall, the automatically created personalized coupons are making it impossible for other customers to use the same code and benefit from the offer.
Part of the MailBeez System
All MailBeez modules work together seamlessly and can access the powerful features of the MailBeez system:
Make Hello, Hola – prepared for fully localization
For stores selling internationally, MailBeez provides serious adaptability, giving you the tools to fully localize the emails. (requires Multilanguage Extension with Template Manager)
Easier Testing
The function for sending test emails allows you to check all email templates quickly and easily. And the simulation mode allows you to test in advance which emails would be sent to your customers once you switch into production mode.
See the results
Mailbeez is pre installed with some great reporting widgets, one of which is the Winback-O-Meter, which easily allows you to see what percentage of customers are re-ordering off the back of your new Winback email campaign, right from within your store's admin area. See how many customers Winback is bringing back to your store!
---
Compatibility
This module is compatible with following shop systems
---
Changelog
v5.01
20.09.2023
v5.0
20.09.2023
v4.3.1
03.11.2022
v4.3.0
14.10.2022
v4.2.1
14.12.2020
v4.2.0
21.04.2020
v4.17
16.11.2018
v4.16
09.11.2018
v4.15
09.11.2018
v4.1
09.10.2018
v4.02
26.09.2018
v4.01
25.09.2018
v4.0
24.09.2018
v3.70
19.02.2018
v3.62
01.11.2017
v3.61
04.10.2017
v3.6
09.12.2016
v3.5
26.09.2016
v3.3
14.06.2016
v3.2
18.11.2015
v3.1
21.10.2015
v3.01
28.04.2015
v3.0
03.11.2014
V2.6
V2.5
V2.4
V2.3.1