German-based store system provider Gambio recently announced their support for Mobile devices and is giving some important information why a dedicated support for mobile devices must move upwards on your priority-list!
Mobile traffic between 5% and 20% and growing
Regardless of the size of you business you will have between 5% and 20% traffic coming through mobile devices. Without a mobile optimized version of your store you will increasingly loose business!
You default store-front will very likely have a poor usability on small screens – and user will just move away
Changes in rankings of smartphone search results
Google recently posted on Google Webmaster Central Blog about the changes in ranking (penalty?) for websites with missing or weak support for mobile devices. Please visit the post for all details:
http://googlewebmastercentral.blogspot.de/2013/06/changes-in-rankings-of-smartphone_11.html
Don't forget mobile optimized emails!
As recently posted, emails that automatically optimize for mobile devices – called responsive emails – are getting more important as mCommerce is growing. In average 10% of ecommerce revenue is already spent on mobile devices and 64% of decision makers are reading their emails on mobile devices.
Want responsive Emails with MailBeez?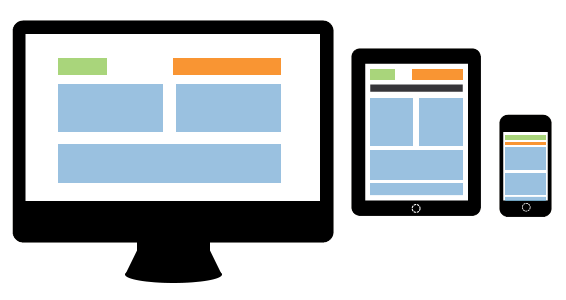 (what are responsive emails?) In combination with the responsive template manager you are able to select a responsive email template for your MailBeez module and adopt them to your design. The template manager works fully visual and does not require and html or css knowledge – but the nerdmode allows you to edited everything in code mode if you like! ****
Premium Features of MailBeez allow you to create responsive customer lifecycle emails and also responsive personalized newsletter emails, that display perfectly on mobile devices! The responsive template manager is fully visual and does not require any special knowledge! You just compose your MailBeez email templates and newsletter templates and they will be responsive!