MailBeez BigData Personalization
MailBeez BigData already helps a number of MailBeez user to increase their revenue by typically 10-15%
What is MailBeez BigData?
The MailBeez BigData system tracks the behaviour of visitors and customers. Based on complex mathematical models the system is able to recognise patterns and predict future behaviours.
By using those predictions the MailBeez BigData system is generating meaningful personalised product recommendations - by applying the power of cloud computing this is done in less then 40ms!
Thanks to the tight integration with MailBeez and the underlying store system the personalised recommendations can by utilised in following channels:
Store Customers and visitors will see meaningful and relevant product recommendations in the layout of your store based on the the previously visited pages. You can integrate different areas of recommendations, which are using different strategies, e.g.
product: recommendations matching the visited product page, influences by previous behaviour
offer: products on offer, depending on previously visited products
news: new products, influenced by previously visited products
For visitors the quality of recommendations will increase with the number of visited pages as the system then has collected more information and is able to deliver better recommendations. For customers both the previously visited pages but also previously purchased products are used to generated recommendations.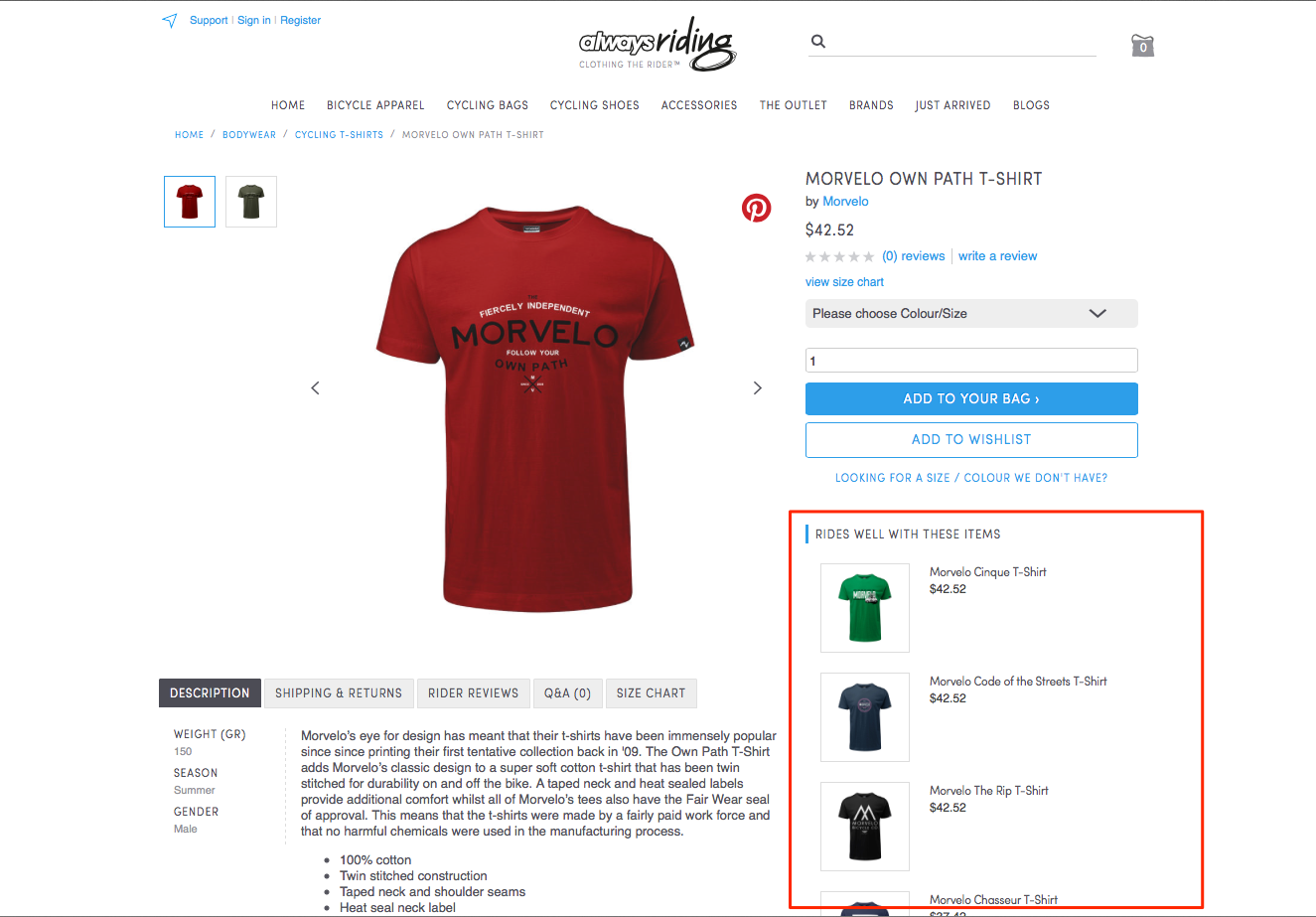 MailBeez Emails
In any MailBeez generated Emails you are able to insert relevant personalised product recommendations by simply adding a template tag! Think of e.g. Winback Advanced Emails or even Newsletter Emails - beside the actually message the system inserts a grid of products matching the current recipient!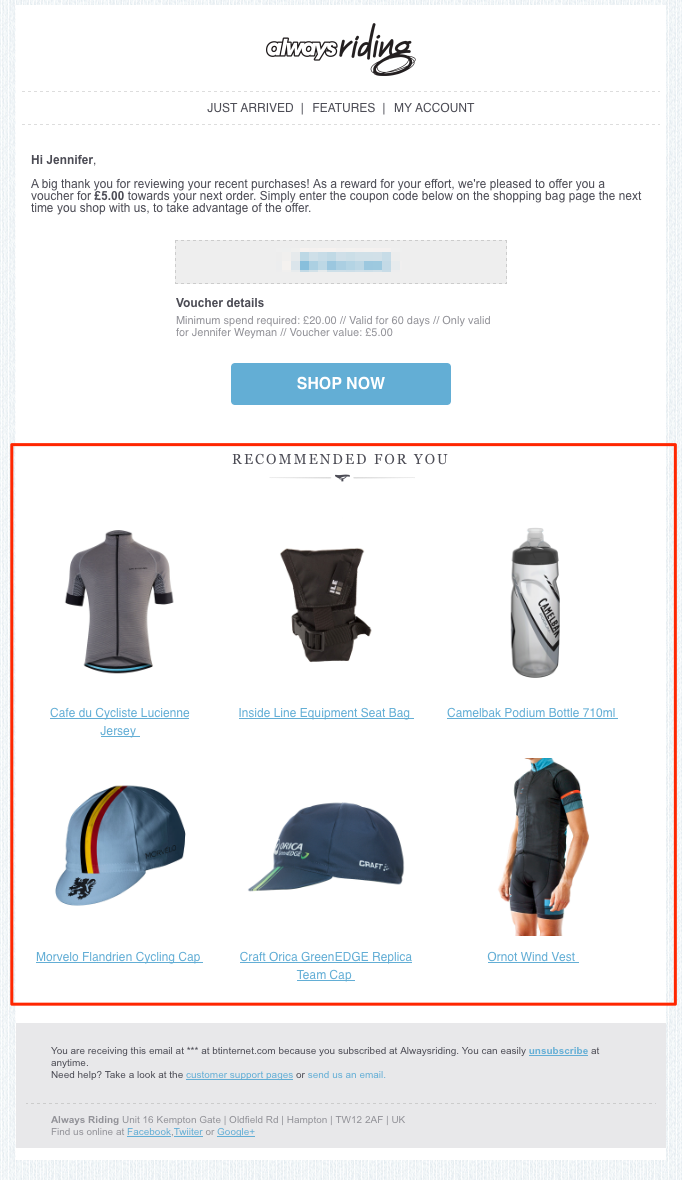 BeezDesk CRM
Imagine your customer support agent is chatting with a customer or visitor and sees a list of personalised product recommendations - that would be comparable to a physical store where the sales person was able to see which products the customer has been looking at and then is able to recommend matching products.
Actually this is possible with MailBeez BigData! Thanks to the integration of BeezDesk CRM a customer support agent is able to give meaningful product recommendations while working on emails or answering a chat!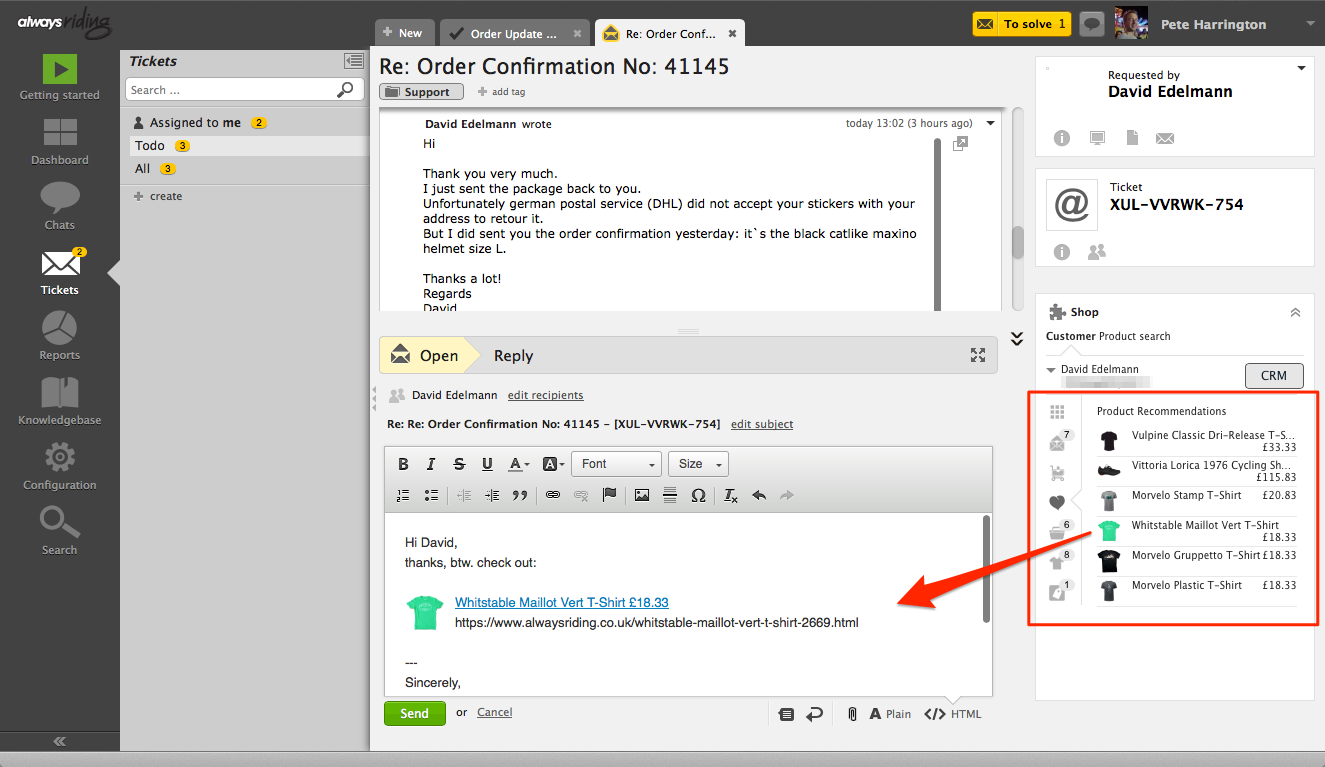 Want to know more?